Cybersecurity Researcher I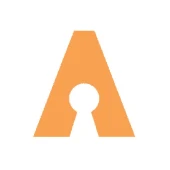 Agari
Colombia
Posted on Saturday, July 1, 2023
Problem Solvers. Proactive Protectors. Relentless Allies.
Ready to join us? Let's get started.
This role will contribute to analytical content based upon multiple types of cyber threat research. As a Cybersecurity Researcher I, you will join a world-class threat research team focused on enterprise cybersecurity; particularly offensive cyber techniques, business email compromise (BEC), malware defense and Advanced Persistent Threat (APT) command and control infrastructure (C&C).
WHAT YOU'LL DO
Design and implement assigned User Stories

Have basic knowledge for assigned Fortra product(s) or be working toward obtaining basic knowledge of assigned product(s)

Help identify and execute tasks to meet project deadlines

Actively research various types of cyber-attacks using active defense techniques, data analysis, and open-source intelligence gathering

Contribute to analytical products in the form of intelligence alerts, threat reports, whitepapers, and blog posts covering the cyber threat landscape

Analyze threat actor communications to understand new tactics, techniques, and procedures (TTPs)

Engage with threat actors using active defense techniques to collect intelligence

Conduct data analysis to identify notable phishing and APT trends

Communicate analytical findings to various audiences through in-person and virtual presentations

Other duties as assigned
QUALIFICATIONS
Solid understanding of network concepts and protocols including TCP, UDP, ICMP, DNS, IPv4, IPv6, CIDR notation, RFC 1918, SMTP, HTTP, SMB, TLS

Reasonable competency with 2 or more of the following: SQL, KQL, Python, Ruby, Regular Expressions, Go, Java

1+ years in operational threat research or intelligence analysis

Ability to digest raw intelligence and produce well-written analytical products

Understanding of social engineering techniques and phishing threats.

Knowledge of various types of cyber threats, threat groups, attack vectors, attacker tactics, and countermeasures.

Good communication skills both verbal and written

Strong analytical reasoning, problem solving, and decision-making skills

Ability to work independently and effectively as part of a team
Fortra Blog: What It's Like to Be in Development
About Us
This is Fortra, the new face of HelpSystems, where we're making a difference by offering a best-in-class solutions portfolio, proactively adapting to the ever-evolving cybersecurity threat landscape, and putting people first. Fortra is a cybersecurity company like no other. We're known for our innovative software and services, world-class support, and the commitment and satisfaction of employees across the globe. Our approach is different, and we're proud of that. For more information about what it's like to work for us, and learn about our culture, benefits, or perks, connect with us on LinkedIn.


We Are Fortra
Our people make us great. Our employees are a resilient and diverse group of global problem solvers, proactive protectors, and relentless allies, empowered to show up every day authentically, ready to fight the good fight with Fortra. Here at Fortra, we believe we're stronger when we're all stronger. That's why we're committed to supporting and empowering our employees through a host of offerings, including competitive benefits and salaries, personal and professional development opportunities, flexibility, and much more!

Visit our website to learn more about why employees choose to work for Fortra. Remember to check out our Glassdoor to learn what our employees are saying and connect with us on LinkedIn.

As an EEO/Affirmative Action Employer, all qualified applicants will receive consideration for employment without regard to race, color, religion, sex, national origin, sexual orientation, gender identity, veteran or disability status.