Data Protection Analyst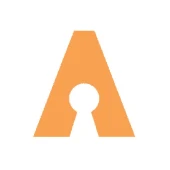 Agari
IT
Mexico
Posted on Friday, August 18, 2023
Problem Solvers. Proactive Protectors. Relentless Allies.
Ready to join us? Let's get started.
We are seeking a Level 1 Triage Analyst to join our team. The primary responsibility of this role is to perform daily eyes-on-glass triage and escalate incidents as needed. The ideal candidate will collaborate closely with Level 1 and Level 2 team members to ensure accurate data triage and prompt escalation of high-fidelity data egress events. The successful candidate will possess exceptional attention to detail, a strong work ethic, and excellent analytical skills.
WHAT YOU'LL DO
Proactively identify and mitigate data breaches and unauthorized data access incidents in customer environments.
Utilize data whitelisting and filtering techniques to minimize noise and improve the efficiency of threat detection and response.
Identify and address high and critical violations of the Digital Guardian security policy to ensure compliance with regulatory and organizational requirements.
Perform other duties as assigned, including but not limited to participating in incident response activities, conducting security assessments and audits, and contributing to the development of security policies and procedures.
QUALIFICATIONS
An Associate's degree or relevant industry certification is required.
0-3 years of experience in the information security industry is preferred.
Possess analytical skills with the ability to visualize, articulate, and solve complex problems and concepts, and make decisions based on available information.
Demonstrated ability to troubleshoot and think creatively in high-pressure situations.
Experience with end-user computer systems such as Windows OS, Mac OS, and typical office productivity applications like Word, Exchange, and Excel is required.
Familiarity with running queries and/or reporting tools is considered an asset.
Strong communication, written, and presentation skills are essential.
About Us
This is Fortra, the new face of HelpSystems, where we're making a difference by offering a best-in-class solutions portfolio, proactively adapting to the ever-evolving cybersecurity threat landscape, and putting people first. Fortra is a cybersecurity company like no other. We're known for our innovative software and services, world-class support, and the commitment and satisfaction of employees across the globe. Our approach is different, and we're proud of that. For more information about what it's like to work for us, and learn about our culture, benefits, or perks, connect with us on LinkedIn.


We Are Fortra
Our people make us great. Our employees are a resilient and diverse group of global problem solvers, proactive protectors, and relentless allies, empowered to show up every day authentically, ready to fight the good fight with Fortra. Here at Fortra, we believe we're stronger when we're all stronger. That's why we're committed to supporting and empowering our employees through a host of offerings, including competitive benefits and salaries, personal and professional development opportunities, flexibility, and much more!

Visit our website to learn more about why employees choose to work for Fortra. Remember to check out our Glassdoor to learn what our employees are saying and connect with us on LinkedIn.

As an EEO/Affirmative Action Employer, all qualified applicants will receive consideration for employment without regard to race, color, religion, sex, national origin, sexual orientation, gender identity, veteran or disability status.