Security Administrator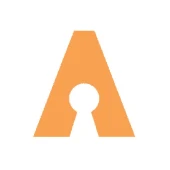 Agari
United States
Posted on Friday, August 18, 2023
Problem Solvers. Proactive Protectors. Relentless Allies.
Ready to join us? Let's get started.
Our Managed Services team is expanding and we are adding Security Administrators to our Digital Guardian portfolio. The incumbents will be responsible for installing, administering, and troubleshooting our security solutions.
WHAT YOU'LL DO
Perform customer case management including timely response and status updates as well as effective escalations
Support new and existing clients in the set up and use of Digital Guardian Managed Service, maintaining a high degree of customer satisfaction
Perform on-going policy and rule management, console configuration management, health checks (policy effectiveness reviews/ false positives etc.), policy upgrades, solution health monitoring & use case consultations
Perform any required configuration changes to MSP systems
Perform basic troubleshooting during endpoint installation and administration as needed
Liaise with customers as needed to perform effective and timely request resolution
Perform proactive actions such as monitoring key systems & service health metrics e.g. resource utilization tracking, job status monitoring and issue resolution.
Work with cross functional team to deliver effective Rules, Policies and resources for the customer base
Participate actively in training to maintain a working knowledge of the products and their operation, configuration and available functionality

Provide after-hours and weekend support on a rotational basis
QUALIFICATIONS
Bachelor's degree with a focus in computer science, management information systems or related discipline, or equivalent combination of education and experience
Up to 2 years' experience providing direct customer technical application support in a large scale SAAS, Cloud or customer facing managed services environments
1+ years' experience with implementing and managing end-point security solutions and maintaining environments
Demonstrated Multi-platform fluency with Linux, OSX and MS Windows
Windows MSI and Shell Script installation package construction (.pkg) for Linux and OSX
Scripting experience desirable: eg. YARA, Perl, PHP, Python, XML and/or Regex and working with RESTful API's
Basic knowledge of MSSQL and Database concepts and backup/recovery methodology
Experience with Salesforce Service Cloud or similar case management services
Use of remote meeting and access utilities to facilitate customer interaction
Solid prioritization and time management and logical problem identification and diagnosis skills
Good customer expectation management and communication skills
About Us
This is Fortra, the new face of HelpSystems, where we're making a difference by offering a best-in-class solutions portfolio, proactively adapting to the ever-evolving cybersecurity threat landscape, and putting people first. Fortra is a cybersecurity company like no other. We're known for our innovative software and services, world-class support, and the commitment and satisfaction of employees across the globe. Our approach is different, and we're proud of that. For more information about what it's like to work for us, and learn about our culture, benefits, or perks, connect with us on LinkedIn.


We Are Fortra
Our people make us great. Our employees are a resilient and diverse group of global problem solvers, proactive protectors, and relentless allies, empowered to show up every day authentically, ready to fight the good fight with Fortra. Here at Fortra, we believe we're stronger when we're all stronger. That's why we're committed to supporting and empowering our employees through a host of offerings, including competitive benefits and salaries, personal and professional development opportunities, flexibility, and much more!

Visit our website to learn more about why employees choose to work for Fortra. Remember to check out our Glassdoor to learn what our employees are saying and connect with us on LinkedIn.

As an EEO/Affirmative Action Employer, all qualified applicants will receive consideration for employment without regard to race, color, religion, sex, national origin, sexual orientation, gender identity, veteran or disability status.