Associate Security Engineer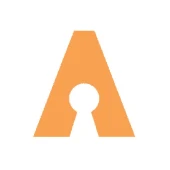 Agari
Other Engineering
United States
Posted on Sunday, September 10, 2023
Problem Solvers. Proactive Protectors. Relentless Allies.
Ready to join us? Let's get started.
As a hands-on role, the Associate Security Engineer is to collaborate with all parts of the organization to ensure security policies and standards are applied correctly. The role is responsible for managing cybersecurity controls to identify, detect, and respond to threats to protect the organization and its assets. The focus is Fortra LLC globally and our multi-platform infrastructure. This includes collaborating on compliance, cloud security, and security awareness.
WHAT YOU'LL DO
Investigate alerts or suspicious activity from various notification and monitoring platforms and respond to threats

Act as the initial escalation point for security issues

Execute procedures and scheduled security tasks efficiently and effectively

Work alongside senior engineers to implement new or improve existing security controls and procedures

Liaise and maintain appropriate relationships with internal teams

Support knowledge sharing across the organization to ensure processes and projects meet internal and external security policies and standards

Work with the IT team to assess security infrastructure, network and systems design to evaluate and verify system/network security

Oversee user access process to key services (cloud and on premise) to ensure operational integrity of the system

Other duties as assigned

Provide on-call support during weekend/holidays/after-hours as required
QUALIFICATIONS
Ideally educated to a degree level in Cyber Security or Computer Science or equivalent certifications

A desire to develop a successful career within Cyber Security

Ability to seek and understand security needs and research possible solutions

1-year experience in a cyber security-related role or internship.

Knowledge of Windows operating systems, Office365, network-, and cloud- technologies

Analysis and problem-solving abilities with attention to detail

Collaborative team member with great communication and interpersonal skills

Ability to articulate technical topics to non-technical audiences
About Us
This is Fortra, the new face of HelpSystems, where we're making a difference by offering a best-in-class solutions portfolio, proactively adapting to the ever-evolving cybersecurity threat landscape, and putting people first. Fortra is a cybersecurity company like no other. We're known for our innovative software and services, world-class support, and the commitment and satisfaction of employees across the globe. Our approach is different, and we're proud of that. For more information about what it's like to work for us, and learn about our culture, benefits, or perks, connect with us on LinkedIn.


We Are Fortra
Our people make us great. Our employees are a resilient and diverse group of global problem solvers, proactive protectors, and relentless allies, empowered to show up every day authentically, ready to fight the good fight with Fortra. Here at Fortra, we believe we're stronger when we're all stronger. That's why we're committed to supporting and empowering our employees through a host of offerings, including competitive benefits and salaries, personal and professional development opportunities, flexibility, and much more!

Visit our website to learn more about why employees choose to work for Fortra. Remember to check out our Glassdoor to learn what our employees are saying and connect with us on LinkedIn.

As an EEO/Affirmative Action Employer, all qualified applicants will receive consideration for employment without regard to race, color, religion, sex, national origin, sexual orientation, gender identity, veteran or disability status.