Associate IT Response Analyst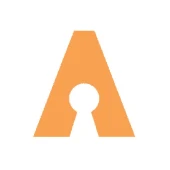 Agari
IT
United Kingdom
Posted on Tuesday, September 12, 2023
Problem Solvers. Proactive Protectors. Relentless Allies.
Ready to join us? Let's get started.
Are you a detail-driven problem-solver with a zest for new and interesting technologies? Well we might have the right seat for you! Fortra is actively searching for an Associate Response Analyst to join our Response team. In the realm of change, incident, and problem management, you'll play a pivotal role in driving our pursuit of efficient and timely solutions to support Fortra and its clients.
This entry-level position is suitable for a keen learner with an eye for detail and a drive to understand. This role focuses on data collection and incident assessment. The Associate Response Analyst will be on the frontline ensuring swift and effective solutions by providing primary support.
WHAT YOU'LL DO
In Change Management, you will contribute to reviewing and documenting proposed changes, helping to minimize risks and ensure successful implementation. You'll also gain exposure to the Change Advisory Board, observing how decisions that affect our production systems are made.
In Major Incident Management, you'll stand shoulder-to-shoulder with the some of the brightest minds at Fortra as you tackle highly impactful incidents. Be the voice of calm in the storm, ensuring swift communication and diagnosis.
For Problem Management, you'll delve into big data, identifying trends in repeat issues and lay the foundations for effective root-cause analysis and defensive measures.
Additionally, you'll support the team in collecting and understanding data, contribute to achieving our Compliance standards, and frequently engage with various teams across the company to grasp wider organizational procedures.
This role will also be on a rotational on-call schedule for weekends, holidays and after-hours support
QUALIFICATIONS
A Bachelor's Degree in IT, or equivalent professional training or certificate
Solid interpersonal skills, with a willingness to learn how to engage and influence team members and stakeholders
Stellar organizational and time-management skills
An understanding of both internal and external customer expectations, with an interest in enhancing user satisfaction
Engage in an on-call rotation to include weekends, holidays and after hours support
Ability to thrive when the pressure is on
Knowledge of Cloud environments, or a grasp on infrastructure technologies
Curiosity for DevOps practices
About Us
This is Fortra, the new face of HelpSystems, where we're making a difference by offering a best-in-class solutions portfolio, proactively adapting to the ever-evolving cybersecurity threat landscape, and putting people first. Fortra is a cybersecurity company like no other. We're known for our innovative software and services, world-class support, and the commitment and satisfaction of employees across the globe. Our approach is different, and we're proud of that. For more information about what it's like to work for us, and learn about our culture, benefits, or perks, connect with us on LinkedIn.


We Are Fortra
Our people make us great. Our employees are a resilient and diverse group of global problem solvers, proactive protectors, and relentless allies, empowered to show up every day authentically, ready to fight the good fight with Fortra. Here at Fortra, we believe we're stronger when we're all stronger. That's why we're committed to supporting and empowering our employees through a host of offerings, including competitive benefits and salaries, personal and professional development opportunities, flexibility, and much more!

Visit our website to learn more about why employees choose to work for Fortra. Remember to check out our Glassdoor to learn what our employees are saying and connect with us on LinkedIn.

As an EEO/Affirmative Action Employer, all qualified applicants will receive consideration for employment without regard to race, color, religion, sex, national origin, sexual orientation, gender identity, veteran or disability status.