Product Designer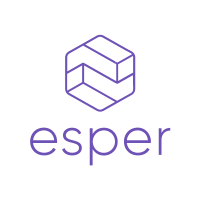 Esper
Product, Design
Bengaluru, Karnataka, India
Posted on Friday, April 28, 2023
Esper is an inventive startup, and the industry's first DevOps SaaS platform designed to provide a simple, safe and secure way for engineering and DevOps teams to release applications and manage smart Android devices in production. We're on a mission to let software teams ship without worrying about hardware. Our device infrastructure enables developer, mid-market orgs, and enterprise fleets of 100,000+ devices to deliver their software as a service. Backed by Madrona Ventures,
Esper.io
has rapidly-growing global customer adoption among some of the world's most innovative major brands in retail, hospitality, logistics, and healthcare.
We are looking for a Product Designer to help lead the design of our products that go beyond the screen and empower developers and companies to remotely scale and manage their mission-critical edge devices.
As a Product Designer at Esper, you will be responsible for creating compelling, intuitive, and user-centric design solutions that enhance the user experience of our products. You will work closely with cross-functional teams, including product management, engineering, and customer success, to gather customer feedback, identify market trends, and create innovative design solutions.
Responsibilities:
Create user-centered design solutions that enhance the user experience of Esper's products.Collaborate with cross-functional teams to gather customer feedback, identify market trends, and define design requirements.Create wireframes, prototypes, and high-fidelity mockups that effectively communicate design solutions.Conduct user research and usability testing to validate design decisions.Work closely with engineering teams to ensure timely and successful implementation of design solutions.Establish and maintain design guidelines, patterns, and best practices that ensure design consistency across all Esper products.
Requirements:
5-8 years of experience in product design, preferably in the SaaS or DevOps space.
Excellent communication and collaboration skills.
Esper is a fast-growing, well-funded company where everyone matters and you can see your impact daily. We trust our teammates and offer intense ownership and therefore accountability. We're inventing the future and building something special. The team really enjoys what we do and cares about your input. We don't hire just to fill a spot, we want you to make a difference.
As you help us build this special company, Esper will take care of you. We offer flexible vacation, regular hack-days, competitive pay and benefits, and room for advancement. We hire capable veterans so we avoid the drama and trust in each other's work. Our worldwide footprint mixes different cultures for a unique experience. We also like to have fun because we play just as hard as we work.