Principal Customer Success Manager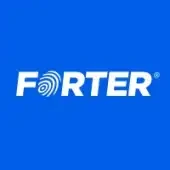 Forter
Customer Service, Sales & Business Development
London, UK
Posted on Tuesday, July 11, 2023
About the role:
The Customer Success department is the backbone of everything Forter does, and as a Principal Customer Success Manager, you'll be a key addition to that team. Forter's technology is on the cutting edge, and as such, the Customer Success team is in an exciting position to show customers how to benefit from that value. Unlike Customer Success at some companies where you may feel like a middle-man, Forter strives for more. We put a great deal of faith in our CSMs who are responsible not only for customer satisfaction, but also for renewals, expansion, and providing strategic insights. In this role you'll build lasting relationships with client executives, solve complex business challenges, and grow partnerships, all while developing business, technical, and relationship skills that'll be the cornerstone of your future career.
What you'll be doing:
Own the end to end customer relationship, from go-live through renewal, for our largest and most strategic customers while executing a success plan for each

Enable a variety of client stakeholders on Forter's portal and technology close to the account going live. After, go-live, run ongoing training and enablement for clients

Quarterback high impact engagements, particularly executive business reviews to communicate Forter's value and impact to client executives

Procure advocacy from your clients in the form of reference calls, case studies, etc. that act as sales accelerators and turn our partners into active promoters

Leverage your client relationships and knowledge of Forter's solution to generate upsell opportunities that you will collaborate with the Sales team on

Own the retention number for your book of business and oversee the renewal process for expiring client contracts

Share key insights about Forter's product and processes internally with our Product and leadership teams to help point the company roadmap in the right direction

Direct client technical inquiries or troubleshooting questions to our Support team and help that team where necessary to ensure a positive customer experience

Maintain clean data within our internal systems to ensure that both you and Forter's leadership team have the most accurate info possible about the book of business
Who are you?:
Required Experience

: Minimum 8 years of relevant experience post-live, client-facing Customer Success experience where you managed large, strategic, and complex accounts in a payments or fintech environment

Executive Relationships: Excellent communication skills, especially at the C-level both internally and externally. Proven ability to develop relationships with customer executives while working with stakeholders on account objectives and engagements
Program Management: Demonstrated excellence at success planning across a large and complex book of business. Experience building successful account plans to retain and grow your customers while showing urgency when reacting to problems.
Technical Aptitude: High fluency in technical topics for a non-technical operator. Not afraid to roll your sleeves up and get in the weeds while understanding complex technical concepts. Known as the best product expert on your past CS teams.
It's be really cool if you also have:
Desired Experience

: Background in enterprise SaaS sales, program management, and SaaS startups. Strong preference for professional working experience at enterprise SaaS businesses focusing on payments, fraud, or eCommerce.
Benefits:
Competitive salary and commission plan

Private health insurance, including vision and dental coverage

Stock options

Generous PTO policy

Half day Fridays, every Friday

Work from home allowance
About us:
Digital commerce is built on trust. At every point along the eCommerce journey, businesses must make a critical decision: Can I trust this customer? Answering this simple question accurately and instantly is powerful—it can accelerate revenue growth and strengthen a company's connection with its customers. How do we do it? Forter was founded on the insight that it's not about what is being purchased, nor where— but who is behind the interaction.
The Forter Decision Engine finds patterns across more than one billion identities in our dataset. We isolate fraudsters and protect customers—ensuring everyone gets the experience they deserve. Given that trust is central to how we operate, Forter is very much driven by a defined set of values. We attract remarkable talent and have retention and engagement levels that are well above benchmarks. We're meticulous about strengthening our culture as we grow and ensuring this is an environment where people can have outsized impact.
Trust is backed by data – Forter is a recipient of over 10 workplace and innovation awards, including:
Life as a Forterian:
We are a team of over 500 Forterians spread across 3 different continents. Since 2013, we've raised $525 million from investors such as Tiger Global, Bessemer, Sequoia Capital, March Capital and Salesforce Ventures. We're on a mission to bring trust to global digital commerce so that companies like Nordstrom, Priceline, Instacart and ASOS can block fraud, drive revenue and improve customer experience.
At Forter, we believe unique people create unique ideas, and valuable experience comes in many forms. So, even if your background doesn't match everything we have listed in the job description, we still encourage you to apply and tell us why your skills and values could be an asset to us. By welcoming different perspectives, we grow together as humans and as a company.
Forter is an Equal Employment Opportunity employer that will consider all qualified applicants, regardless of race, color, religion, gender, sexual orientation, marital status, gender identity or expression, national origin, genetics, age, disability status, protected veteran status, or any other characteristic protected by applicable law.
*Forter does not accept agency resumes. Please do not forward resumes to Forter (or any related) jobs alias or directly to any Forter employees. Forter will not be responsible for any fees related to unsolicited resumes.