Senior Implementation Manager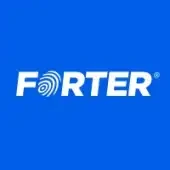 Forter
Sales & Business Development
Remote · Canada
Posted on Friday, September 8, 2023
About the role:
As a Senior Implementation Manager at Forter, you will be responsible for the successful integration of Forter products, with the ultimate goal of ensuring customers are able to start benefiting from Forter's products as quickly and efficiently as possible.
Day to day you'll be responsible for integrations across a portfolio of our North American customers, guiding them through their integration journey in a proactive fashion whilst working cross-functionally with our Sales, Solutions Consulting, Customer Success and Analytics teams to provide the optimal customer experience and ensure we're able to meet desired go-live dates. This role should ideally be based in the greater Toronto area.

What you'll be doing:
Act as an expert on Forter's technical integration technologies by clearly articulating concepts such as API operations, mobile SDKs, JavaScript, JSON, and other web and database technologies

Lead integration projects for your portfolio of customers, using your initiative to troubleshoot any issues that may arise during the integration process, acting as the primary point of contact and ultimate project owner throughout

Build and maintain bespoke integration project plans for customers within your portfolio, driving the plan to completion and evaluating success throughout

Keep senior customer stakeholders & individual business users engaged and accountable through to project completion by building and maintaining strong relationships throughout

Lead integration progress calls with your customers, ensuring calls are as productive as possible by maintaining clear agendas and following up on agreed action points and next steps

Coordinate with the necessary teams internally to help get your customers go live as quickly as possible or in time to meet any agreed deadlines

Contribute towards the continuous optimization of the integration process by consistently feeding back on potential improvement areas

Attend and contribute to weekly team meetings, providing updates on your active integration projects as well as flagging any issues, risks or potential blockers

What you'll need:
8+ years of experience managing complex integration projects on behalf of Enterprise customers.

Excellent organizational skills and attention to detail with a consistent focus on delivering the highest quality of service for your customers

Prior experience communicating complex technical concepts to technical & non-technical stakeholders

A proven track record managing multiple projects at once and effectively prioritizing your time and the needs of your customers

Previous exposure to API integrations plus experience with JavaScript, JSON, mobile SDK concepts, and other cloud, web and database technologies

An owner's mindset with the ability to demonstrate a proactive approach to the ownership and ultimately the delivery of your projects

Understanding of CI/CD and software development processes

Previous experience in the payments or e-commerce space is a plus

Benefits:
Competitive salary

Stock options

Home office allowance

Monthly reimbursement for supplementary health plan of your choosing

Generous PTO policy

Half day Fridays
About us:
Digital commerce is built on trust. At every point along the eCommerce journey, businesses must make a critical decision: Can I trust this customer? Answering this simple question accurately and instantly is powerful—it can accelerate revenue growth and strengthen a company's connection with its customers. How do we do it? Forter was founded on the insight that it's not about what is being purchased, nor where— but who is behind the interaction.
The Forter Decision Engine finds patterns across more than one billion identities in our dataset. We isolate fraudsters and protect customers—ensuring everyone gets the experience they deserve. Given that trust is central to how we operate, Forter is very much driven by a defined set of values. We attract remarkable talent and have retention and engagement levels that are well above benchmarks. We're meticulous about strengthening our culture as we grow and ensuring this is an environment where people can have outsized impact.
Trust is backed by data – Forter is a recipient of over 10 workplace and innovation awards, including:
Life as a Forterian:
We are a team of over 500 Forterians spread across 3 different continents. Since 2013, we've raised $525 million from investors such as Tiger Global, Bessemer, Sequoia Capital, March Capital and Salesforce Ventures. We're on a mission to bring trust to global digital commerce so that companies like Nordstrom, Priceline, Instacart and ASOS can block fraud, drive revenue and improve customer experience.
At Forter, we believe unique people create unique ideas, and valuable experience comes in many forms. So, even if your background doesn't match everything we have listed in the job description, we still encourage you to apply and tell us why your skills and values could be an asset to us. By welcoming different perspectives, we grow together as humans and as a company.
Forter is an Equal Employment Opportunity employer that will consider all qualified applicants, regardless of race, color, religion, gender, sexual orientation, marital status, gender identity or expression, national origin, genetics, age, disability status, protected veteran status, or any other characteristic protected by applicable law.
*Forter does not accept agency resumes. Please do not forward resumes to Forter (or any related) jobs alias or directly to any Forter employees. Forter will not be responsible for any fees related to unsolicited resumes.