Associate Assistant to the CEO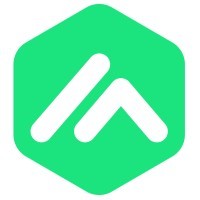 Matillion
Manchester, UK
Posted on Wednesday, August 30, 2023
Matillion is The Data Productivity Cloud.
We are on a mission to power the data productivity of our customers and the world, by helping teams get data business ready, faster. Our technology allows customers to load, transform, sync and orchestrate their data.
We are looking for passionate, high-integrity individuals to help us scale up our growing business. Together, we can make a dent in the universe bigger than ourselves.
We are now looking for a talented Associate Assistant to join the Office of the CEO team.
About the Role
The Associate Assistant will be reporting into our CEO's Executive Assistant, and be a core part of the Office of the CEO team. You'll be working on the day-to-day operations, general tasks and administrative duties in order to create more time for execution within the department.
This is a unique opportunity to work directly with the CEO of a global tech unicorn, collaborating across the business and building strong relationships with multiple different stakeholders. This is a truly multi-faceted role, where you'll be responsible for everything from general administrative duties, to diary management and coordination of travel.
We value in-person collaboration here at Matillion, therefore this role follows our hybrid work structure where employees work 2 days a week in our Manchester/Denver office. Our core day is Wednesday, and the second day will be determined together. Due to the unique nature of this role, you may be required in the office more than this some weeks depending on our CEO's schedule.
Technologies You'll Use… G-suite including Google Docs, Google Slides, Gmail, Workday, Navan (formerly TripActions)
What You'll Be Doing
You'll be carrying out general administrative support to the CEO team including assisting with preparing documents/presentations, building out spreadsheets, supporting with diary and inbox management
We are a global company, therefore Matthew (our CEO) travels a lot. You'll be arranging his business travel and expenses, ensuring there is transportation available and coordinating any changes to travel
Collaboration is key for this role as you'll coordinate and organise Executive team events, working closely with the EA to the CEO, other department's EA's and office managers
You'll also be helping with department planning and coordinating calendars long-term, ensuring there are no clashes and the timings work.
What we are looking for
Highly proficient with G-suite and Google Workspace, with a strong attention to detail
Ability to build professional and collaborative long-term relationships with stakeholders of all levels
Strong attention to detail, with experience coordinating and managing small events and prioritising workloads effectively
An ambitious self-starter who will engage in innovative project work alongside administrative duties
Able to work flexibly across time zones and outside of core hours when required
At Matillion, we are committed to providing competitive salaries in line with market standards. Our estimated compensation range for this position is £25,000 - £35,000, but the final salary will be based on your relevant skills, experience and qualifications demonstrated in the hiring process.
#LI-MM1
Matillion has fostered a culture that is collaborative, fast-paced, ambitious, and transparent, and an environment where people genuinely care about their colleagues and communities.
Our 6
core values
guide how we work together and with our customers and partners. We operate a truly flexible and hybrid working culture that promotes work-life balance, and are proud to be able to offer the following benefits:
- Company Equity
- 30 days holiday + bank holidays
- 5 days paid volunteering leave
- Health insurance
- Life Insurance
- Pension
- Access to mental health support
- Career development with access to a Udemy account, Blinkist and much more!
More about Matillion
Thousands of enterprises including Cisco, DocuSign, Pacific Life, Slack, and TUI trust Matillion technology to load, transform, sync, and orchestrate their data for a wide range of use cases from insights and operational analytics, to data science, machine learning, and AI.
With over $300M raised from top Silicon Valley investors, we are on a mission to power the data productivity of our customers and the world.
We are passionate about doing things in a smart, considerate way. We're honoured to be named a great place to work for several years running by multiple industry research firms.
We are dual headquartered in Manchester, UK and Denver, Colorado.
We are keen to hear from prospective Matillioners, so even if you don't feel you match all the criteria please apply and a member of our Talent Acquisition team will be in touch. Alternatively, if you are interested in Matillion but don't see a suitable role, please email talent@matillion.com.
Matillion is an equal opportunity employer. We celebrate diversity and we are committed to creating an inclusive environment for all of our team. Matillion prohibits discrimination and harassment of any type. Matillion does not discriminate on the basis of race, colour, religion, age, sex, national origin, disability status, genetics, sexual orientation, gender identity or expression, or any other characteristic protected by law.