Leadership Development Manager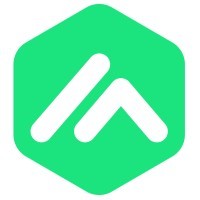 Matillion
Administration
Manchester, UK
Posted on Monday, September 4, 2023
Matillion is The Data Productivity Cloud.
We are on a mission to power the data productivity of our customers and the world, by helping teams get data business ready, faster. Our technology allows customers to load, transform, sync and orchestrate their data.
We are looking for passionate, high-integrity individuals to help us scale up our growing business. Together, we can make a dent in the universe bigger than ourselves.
We are now looking for a Leadership Development Manager to join our Talent Development Team.
About the Role
The Talent Development team at Matillion is integral to how we enable our people to be successful. They do this through the design, delivery and support of learning and development initiatives from our Onboarding Academy to Early Careers through to Senior Leadership development. As part of the wider People and Culture function, you will become a front- line custodian of our values and through your positive interactions, impact Matillioners in all areas of our business.
Reporting into the Director of Talent Development, you will deploy your broad experience with all areas of the content development cycle to build and deliver a fresh programme aimed at developing both current and future leaders at Matillion. You'll need to be able to demonstrate an understanding of the expectations of leaders at different levels and provide learning to give our leaders the tools to be successful. You'll have the opportunity to work both independently and collaboratively to deliver real value at the fast pace a demanding Software Company like Matillion demands.
We value in-person collaboration here at Matillion, therefore this role follows our hybrid work structure where employees work 2 days a week in our Manchester office.
Our core day is Wednesday, and the second day will be determined together
Due to the unique nature of this role, travel will be required to Denver, Colorado and potentially other locations in Europe (London, Madrid.)
Technologies You'll Use... G-Suite, Articulate 360, Camtasia, PageTiger (if you are not familiar with these specific tools, don't worry - we'll provide full training and support.)
What You'll Be Doing
Own all phases of the content development cycle for Leadership Development training including needs analysis, designing, delivering, evaluating and iteration
Designing core learning materials that are deliverable in multiple formats, async and self-paced as well as live workshops to be delivered both virtually and in person
Delivering workshop training both in-person and remotely
Evaluating the learning delivered to understand impact and subsequently evolving and iterating the material accordingly to maximise value and meet learning outcomes at all levels
What We're Looking For:
Strong experience designing and delivering training focussed specifically on Leadership Development
A track record of being able to work autonomously and as part of team
The ability to build strong relationships and communicate effectively with stakeholders at a wide range of levels
Recent exposure to working in a demanding and fast paced environment
At Matillion, we are committed to providing competitive salaries in line with market standards. Our estimated compensation range for this position is £45,000 - £60,000 but the final salary will be based on your relevant skills, experience and qualifications demonstrated in the hiring process.
#LI-DC1
Matillion has fostered a culture that is collaborative, fast-paced, ambitious, and transparent, and an environment where people genuinely care about their colleagues and communities.
Our 6
core values
guide how we work together and with our customers and partners. We operate a truly flexible and hybrid working culture that promotes work-life balance, and are proud to be able to offer the following benefits:
- Company Equity
- 30 days holiday + bank holidays
- 5 days paid volunteering leave
- Health insurance
- Life Insurance
- Pension
- Access to mental health support
- Career development with access to a Udemy account, Blinkist and much more!
More about Matillion
Thousands of enterprises including Cisco, DocuSign, Pacific Life, Slack, and TUI trust Matillion technology to load, transform, sync, and orchestrate their data for a wide range of use cases from insights and operational analytics, to data science, machine learning, and AI.
With over $300M raised from top Silicon Valley investors, we are on a mission to power the data productivity of our customers and the world.
We are passionate about doing things in a smart, considerate way. We're honoured to be named a great place to work for several years running by multiple industry research firms.
We are dual headquartered in Manchester, UK and Denver, Colorado.
We are keen to hear from prospective Matillioners, so even if you don't feel you match all the criteria please apply and a member of our Talent Acquisition team will be in touch. Alternatively, if you are interested in Matillion but don't see a suitable role, please email talent@matillion.com.
Matillion is an equal opportunity employer. We celebrate diversity and we are committed to creating an inclusive environment for all of our team. Matillion prohibits discrimination and harassment of any type. Matillion does not discriminate on the basis of race, colour, religion, age, sex, national origin, disability status, genetics, sexual orientation, gender identity or expression, or any other characteristic protected by law.