Senior Data Engineer (Boston or East Coast)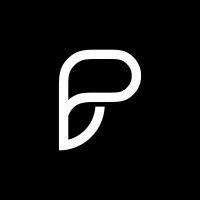 Proxy
Data Science
Boston, MA, USA
Posted on Monday, May 15, 2023
Description
Oura is an award-winning and fast-growing startup that helps people track all stages of sleep and activity using the Oura Ring and connected app. By providing daily feedback and practical steps to inspire healthy lifestyles, we've helped over a million people improve their sleep, understand their bodies, and transform their health. We're on a mission to empower every person to own their inner potential, and we're seeking candidates who want to make an impact on our journey.

Empowering the world starts with living our values and empowering our team. As a quickly growing company focused on helping people live healthier and happier lives, we work to promote work-life balance and ensure that our team members have what they need to do their best work — both in and out of the office.
We are looking for an experienced Data Engineer to join our Research Operations team. This team leads a variety of research studies, both internal and external, to develop new features and continue to enhance the accuracy of our algorithms. Our partnerships often lead to scientific publications and provide public validation of Oura's health sensing capabilities.
You will play a key role in building tools that are the foundation for research activities at Oura. You will work with teams throughout the company to develop new data tools and ensure the success of large data collection projects. This role requires an end-to-end understanding of data flows, including technical aspects of hardware, firmware, and software, as well as algorithm development. You will build strong relationships with current and potential external research partners, serving as a subject matter expert about our data pipelines.
What you will do:
Design and build tools to improve the operational efficiency of Oura's human research studies, working in collaboration with the hardware, firmware, and app teams, among others.
Define and implement automated processes to ensure the highest quality data from studies, including smooth hand-offs to our algorithm development team.
Own data pipelines, databases, and dashboards to promote transparency and rapidly identify roadblocks with current studies.
Work with Oura and partner legal teams to ensure all required confidentiality, data use, and data sharing contracts are in place and upheld.
Requirements
We would love to have you on our team if you have any of the following, but don't worry too much if you don't fill all the requirements:
Bachelor's Degree in computer science, physics, math, or a related field
Minimum 5+ years experience in data engineering in industrial or clinical settings
Experience in deploying data pipelines to production, including large-scale cloud deployments
Experience in managing relationships with stakeholders
Proficiency in Python, SQL, and cloud platforms (e.g. AWS); experience with TypeScript is a plus
Proficiency with both relational and no-SQL database systems, including data modeling, data quality monitoring, and data privacy
Familiarity with multi-modal and sensor data; experience with signal processing is a plus
Familiarity with architectural patterns and best practices
Adaptability within a dynamic and collaborative environment
Commitment to improve processes and reduce inefficiencies
Benefits
At Oura, we care about you and your well-being. Everyone at Oura gets a ring of their own, and we're continually looking for ways to improve everyone's health and add to our benefits!
What we offer:
Competitive salary and equity packages
Health, dental, vision insurance, and mental health resources
An Oura Ring of your own + employee discounts for friends & family
Fertility benefits through Carrot Pro
Flexible working hours and remote working arrangements
$500 for initial WFH setup + $300 monthly wellness stipend
$750 Learning & Development credit
$25 DoorDash credit every Friday for lunch
20 days of PTO + 13 paid holidays + 8 days of flexible wellness time off
5 days paid sick leave, 4 days bereavement leave, 12 weeks paid parental leave
Amazing culture of collaborative and passionate coworkers
Oura takes a market-based approach to pay, which may vary depending on your location. US locations are categorized into tiers based on a cost of labor index for that geographic area. While most offers will be closer to the starting range, successful candidates' pay will be determined based on job-related skills, experience, qualifications, work location, internal peer equity, and market conditions. These ranges may be modified in the future.
Region 1 $190,000-$204,000
Region 2 $180,500-$193,500
Region 3 $171,000-$183,500
Region 4 $161,500-$173,500
A recruiter can determine your region based on your US location.
Oura is proud to be an equal-opportunity workplace. We celebrate diversity and are committed to creating an inclusive environment for all employees. Individuals seeking employment at Oura are considered without regard to age, ancestry, color, gender (including pregnancy, childbirth, or related medical conditions), gender identity or expression, genetic information, marital status, medical condition, mental or physical disability, national origin, socioeconomic status, protected family care or medical leave status, race, religion (including beliefs and practices or the absence thereof), sexual orientation, military or veteran status, or any other characteristic protected by federal, state, or local laws. We will not tolerate discrimination or harassment based on any of these characteristics.