Sr. Manager, Retail Sales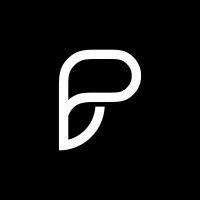 Proxy
Sales & Business Development
New York, NY, USA
Posted on Friday, May 19, 2023
Description
Our mission at Oura is empowering every individual to own their inner potential. Our award-winning products, the Oura Ring and its accompanying apps, help our global community gain a deeper understanding of their health, lifestyle, and sleep quality, which we believe are foundational to living a healthy, fulfilled life.
Empowering the world starts with living our values and empowering our team. As a quickly growing company focused on helping people live healthier and happier lives, we work to promote work-life balance and ensure that our team members have what they need to do their best work — both in and out of the office.

As we are scaling and growing, we are seeking an experienced Senior Manager of Retail Sales to join our Retail team. The ideal candidate will have a proven track record of successfully managing national retail accounts and building strong relationships with key stakeholders. In this role, you will be responsible for developing and executing sales strategies that drive revenue growth and market share for our products in major retail chains.
This role is a remote role but the preferred location for this candidate would be in New York.
Requirements
What you will do
Develop and maintain strong relationships with key decision-makers at national retail accounts, including category managers, buyers, and senior executives.
Create and execute joint business plans that align with both our company's objectives and the objectives of the retail accounts.
Drive revenue growth and market share by identifying new business opportunities, negotiating contracts, and executing promotional programs.
Conduct regular business reviews with retail accounts to ensure performance goals are met and identify areas for improvement.
Work cross-functionally with internal teams, including product development, marketing, and operations, to ensure alignment and execution of sales strategies.
Analyze market trends and consumer insights to identify opportunities and risks, and make recommendations to improve product performance.
Manage and report on sales performance metrics, including forecasting, sales trends, and inventory management.
We would love to have you on our team if you have some of the following
Bachelor's degree in Business Administration, Marketing, or related field. MBA is a plus.
Minimum of 7+ years of experience in national retail account management, preferably in the consumer technology industry with big box retailers including Best Buy.
Proven track record of delivering sales growth and managing complex, multi-million dollar accounts.
Strong analytical skills and ability to use data to drive decision-making.
Excellent negotiation and communication skills, both written and verbal.
Ability to work independently and as part of a team in a fast-paced, dynamic environment.
Proficiency in Microsoft Office, especially Excel and PowerPoint.
Willingness to travel up to 30% of the time.
You will fit to our team if you also have
Strong analytical skills, combined with hands-on attitude
Ability to work simultaneously on multiple, complex projects
Independent workstyle and initiative taking attitude
Mindset to work in a cross-functional teams, where some colleagues are in different timezones
Benefits
At Oura, we care about you and your well-being. Everyone at Oura gets a ring of their own, and we're continually looking for ways to improve everyone's health and add to our benefits!
What we offer:
Competitive salary and equity packages
Health, dental, vision insurance, and mental health resources
An Oura Ring of your own + employee discounts for friends & family
Fertility benefits through Carrot Pro
Flexible working hours and remote working arrangements
$500 for initial WFH setup + $300 monthly wellness stipend
$25 DoorDash credit every Friday for lunch
20 days of PTO + 13 paid holidays + 8 days of flexible wellness time off
5 days paid sick leave, four days bereavement leave, 12 weeks paid parental leave
Amazing culture of collaborative and passionate coworkers
Oura takes a market-based approach to pay, which may vary depending on your location. US locations are categorized into tiers based on a cost of labor index for that geographic area. While most offers will be closer to the starting range, successful candidates' pay will be determined based on job-related skills, experience, qualifications, work location, internal peer equity, and market conditions. These ranges may be modified in the future.
Region 1: $140,000 - $150,000
Region 2: $133,000 - $142,500
Region 3: $126,000 - $135,000
Region 4: $119,000 - $127,500
Oura is proud to be an equal opportunity workplace. We celebrate diversity and are committed to creating an inclusive environment for all employees. Individuals seeking employment at Oura are considered without regards to age, ancestry, color, gender (including pregnancy, childbirth, or related medical conditions), gender identity or expression, genetic information, marital status, medical condition, mental or physical disability, national origin, socioeconomic status, protected family care or medical leave status, race, religion (including beliefs and practices or the absence thereof), sexual orientation, military or veteran status, or any other characteristic protected by federal, state, or local laws. We will not tolerate discrimination or harassment based on any of these characteristics.