Director, Partner Marketing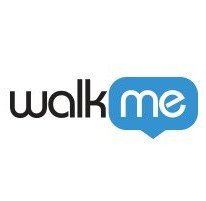 WalkMe
Marketing & Communications
New York, NY, USA
Posted on Saturday, May 13, 2023
WalkMe pioneered the Digital Adoption Platform (DAP) to empower business leaders to accomplish the promise of technology in today's overwhelming digital world. Through WalkMe's guidance, engagement, insights, and automation, employees are more efficient, executives have better visibility into digital usage, and organizations maximize the full value of their digital assets to empower digital transformation.
We're seeking an entrepreneurially minded marketing leader who enjoys building differentiated partner programs, thinks strategically about where to invest resources, and gets satisfaction from driving marketing campaigns to deliver on business outcomes.
You will own the development and execution of the partner marketing strategy, and will create and execute joint marketing campaigns resulting in measurable pipeline growth. The role will have responsibility for performance analysis and reporting, relying on data driven insights to build and execute the future strategy. This position reports into our VP, Demand Marketing.
What You'll Own
Inclusive of all aspects of marketing 'with' and 'through' partners, across all partner types:
Develop overall marketing strategy, prioritize budget investments, and measure ROI results as part of annual, quarterly, and campaign level planning.
Build the Marketing motion with Partner Experience, Marketing Ops that supports identification and qualification of potential partners via lead generation
Work collaboratively with Field Marketing, Programs, Product Marketing and the Partnerships team Understand partners' business objectives and go-to-market approach, to design effective marketing strategies from concept to development to execution, inclusive of digital campaigns, events,PR/social media, loyalty programs, and other tactics.
Collaborate with Partnerships, Product Marketing and Programs to facilitate the generation of partner presentations and product training to partners
Work with partners to develop joint marketing plans based on market trends and competitors
Support partner events and manage partner marketing communications
Manage the global partner program to achieve revenue goals
Evaluate the marketing performance of partners and recommend improvements
What You Need to Succeed
Minimum 6-8 years of experience of working within the channel- and partner community across multiple sales segments
Experience managing multiple partners of varied sizes to build marketing programs appropriate for their goals
Experience with developing partner-facing programs and communications
Experience managing agencies to deliver partner marketing programs at scale
Work experience in field marketing within the high-growth technology companies
Ability to travel- 10 to 15% domestic travel (West & Central US)
Familiar with BI tools, CRM, and other digital marketing tools
What You'll Love About Us!
Comprehensive Health Care Coverage for Medical, Dental, and Vision for our Employees and Families, 401(k) with company matching program, Parental Leave programs, and a vacation policy to encourage a healthy work-life balance.
WalkMe is a remote and hybrid work environment for those who chose to come to regional offices with frequent in-person and virtual social activities to promote positive employee engagement
WalkMe is recognized as a Star Performer in DAP for the 2nd year in a row!
WalkMe helps international companies such as: IBM, LinkedIn, Walgreens, Microsoft, Adobe, Hershey's, Quest Diagnostics and more!
At WalkMe, we approach Diversity, Equity and Inclusion (DEI) with the same level of collaboration and innovation that we bring to the rest of our business. We believe in the value of diversity and are committed to ensuring an equitable and inclusive workplace where every employee has an equal opportunity to achieve success.
We've made this commitment not only because it's the right thing to do, but also because we know that having diverse perspectives, experiences and identities on our team helps us to better meet the diverse needs of our global clients. While we're not yet where we want to be, our goal is to create a workplace as fair and inclusive as our business is category defining. And at WalkMe, we achieve our goals.
Our job titles may span more than one career level. The starting base pay for this role is between $180,000 and $240,000. The actual base pay is dependent upon many factors, such as: training, transferable skills, work experience, business needs and market demands. The base pay range is subject to change and may be modified in the future. This role may also be eligible for bonus, benefits, and RSUs as part of our competitive total rewards package.
TO ALL RECRUITMENT AGENCIES:
WalkMe does not accept agency resumes. Please do not forward resumes to WalkMe employees or any other company location. WalkMe is not responsible for any fees related to unsolicited resumes and will not pay fees to any third-party agency or company that does not have a signed agreement with the Company for this specific role.