Channel Account Executive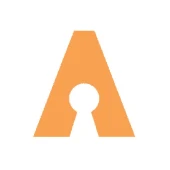 Agari
Sales & Business Development
Dubai - United Arab Emirates
Posted on Thursday, April 20, 2023
Problem Solvers. Proactive Protectors. Relentless Allies.
Ready to join us? Let's get started.
Fortra is committed to the rapid expansion of our Partner network. As the Channel Account Executive, you will be responsible for meeting defined sales targets for an already successful network of Business Partners, mainly distributors in the Middle East region (mainly UAE, Saudi Arabia, Qatar, Oman, Kuwait), to support our growth in the Data Security, Secure File Transfer and Offensive Security areas. You will have the opportunity to manage a select group of high-profile Partners to success goals, including revenue and customer satisfaction objectives. You will work with other functional areas of the business (i.e. Product Support, Development, Marketing, local Direct Sales team) to assist partners in meeting their sales goals and be responsible for creating business plans with the management level of the partner organization.
KEY DUTIES
Meet your annual sales targets for your defined territory.
Responsible for assisting in development and execution of go-to-market strategy including: opportunity generation campaigns, marketing events, internal plan rollout with our sales team, business plan objectives, etc.
Successfully lead sales and technical training as part of onboarding new and acquired partners.
Effectively analyze and report on partner progress.
Creatively solve problems and address challenges in real time.
Communicate effectively and persuasively in a variety of media and venues.
Adhere to the company sales processes and ensure up to date CRM documentation is completed on time.
Keep up to date on competitors and competitive situation.
Other duties as assigned
QUALIFICATIONS
Excellent English, both written and spoken, knowledge of the Arabic language will be considered a plus.
Extensive experience (+5 years) in software sales, especially in Channel Management
Minimum Degree in Business or relevant experience.
What sets you apart: Proven knowledge of the GCC Cybersecurity marketplace, such as IT Consultants, System Integrators, VARs, Distributors etc.
A demonstrable track record in software sales, preferably in a Channel Management role.
Excellent proven negotiation and sales skills
Strong commercial awareness.
Excellent professional interpersonal skills with a customer centric work ethic.
Excellent verbal and written communication skills, as well as strong presentation skills.
Ability to interact effectively with senior executives.
Practical experience using CRM systems – e.g. Microsoft Dynamics, Sales Force.
About Us
This is Fortra, the new face of HelpSystems, where we're making a difference by offering a best-in-class solutions portfolio, proactively adapting to the ever-evolving cybersecurity threat landscape, and putting people first. Fortra is a cybersecurity company like no other. We're known for our innovative software and services, world-class support, and the commitment and satisfaction of employees across the globe. Our approach is different, and we're proud of that. For more information about what it's like to work for us, and learn about our culture, benefits, or perks, connect with us on LinkedIn.


We Are Fortra
Our people make us great. Our employees are a resilient and diverse group of global problem solvers, proactive protectors, and relentless allies, empowered to show up every day authentically, ready to fight the good fight with Fortra. Here at Fortra, we believe we're stronger when we're all stronger. That's why we're committed to supporting and empowering our employees through a host of offerings, including competitive benefits and salaries, personal and professional development opportunities, flexibility, and much more!

Visit our website to learn more about why employees choose to work for Fortra. Remember to check out our Glassdoor to learn what our employees are saying and connect with us on LinkedIn.

As an EEO/Affirmative Action Employer, all qualified applicants will receive consideration for employment without regard to race, color, religion, sex, national origin, sexual orientation, gender identity, veteran or disability status.