Product Marketing Lead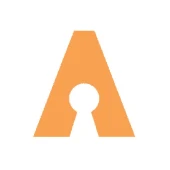 Agari
Marketing & Communications, Product
United States
Posted on Wednesday, July 26, 2023
Problem Solvers. Proactive Protectors. Relentless Allies.
Ready to join us? Let's get started.
Fortra is looking for a Product Marketing Lead with a background in security to help grow product line sales. In this individual contributor role, you will work cross-functionally to establish compelling product positioning, messaging and differentiation. This role will own aspects of product marketing including go-to-market strategy, product launches, product & thought leadership content, demand generation support, and sales enablement. You'll work in tight partnership with our Marketing, Sales, Sales Engineering and Product Management teams. This is a key member of the marketing team, providing market insights and actions that will drive continued growth for this product line.
WHAT YOU'LL DO
Align closely with sales and channel managers in order to deliver the content, marketing programs, and resources to best drive results and growth of the product line

Ongoing monitoring and analysis of industry trends and competitive landscape to inform differentiation and messaging

Maintain an active understanding of key competitors to optimize Fortra's competitive positioning and to actively assist the sales organization in winning competitive deals

Develop and/or refine buyer personas to inform messaging, go-to market strategy and campaign development

Ensure positioning and messaging resonates with target market and go-to-market strategy and aligns cross-departmentally with demand generation and product management initiatives

Support demand generation with content ideas to engage with target market and prospects

Support the sales organization with marketing materials, sales tools, sales presentations, and direct support to maximize their selling success.

Work closely with Product Management to ensure consistent product positioning and well-coordinated product launches. Ensure individual product marketing plans are consistent and support the corporate positioning and other security product lines.

Serve as subject matter expert for product line

Gather customer insights to inform product positioning and messaging

Focus on the overall customer experience and journey, ensuring Fortra products and services are positioned to solve the most compelling customer needs

Support for Analyst Relations and Public Relations via responses, briefings, and technical storytelling
QUALIFICATIONS
Three to five years of experience with B2B software and cybersecurity preferred.

Five years of B2B Product Marketing, Product Management, or Technical Sales background or experience required; previous threat research or security operations experience a plus

Bachelor's degree in marketing, business, cybersecurity or related field.

Excellent oral, written and presentation /public speaking skills.

Technical evangelist skills preferred

Demonstrated excellence in project management.

Strong time management skills and manages multiple priorities within tight time constraints.

Uber collaborative with sales, pre-sales, marketing, and project management.

Do-what-it-takes mindset to execute against strategy and always help sales.

Self-starter who thrives in a fast-paced environment and eager to have an impact on a rapidly growing organization.
Fortra Blog | What's It Like to be in Marketing at Fortra?
About Us
This is Fortra, the new face of HelpSystems, where we're making a difference by offering a best-in-class solutions portfolio, proactively adapting to the ever-evolving cybersecurity threat landscape, and putting people first. Fortra is a cybersecurity company like no other. We're known for our innovative software and services, world-class support, and the commitment and satisfaction of employees across the globe. Our approach is different, and we're proud of that. For more information about what it's like to work for us, and learn about our culture, benefits, or perks, connect with us on LinkedIn.


We Are Fortra
Our people make us great. Our employees are a resilient and diverse group of global problem solvers, proactive protectors, and relentless allies, empowered to show up every day authentically, ready to fight the good fight with Fortra. Here at Fortra, we believe we're stronger when we're all stronger. That's why we're committed to supporting and empowering our employees through a host of offerings, including competitive benefits and salaries, personal and professional development opportunities, flexibility, and much more!

Visit our website to learn more about why employees choose to work for Fortra. Remember to check out our Glassdoor to learn what our employees are saying and connect with us on LinkedIn.

As an EEO/Affirmative Action Employer, all qualified applicants will receive consideration for employment without regard to race, color, religion, sex, national origin, sexual orientation, gender identity, veteran or disability status.