Technical Consultant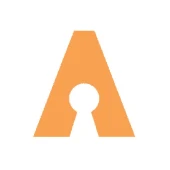 Agari
IT
United States
Posted on Wednesday, August 30, 2023
Problem Solvers. Proactive Protectors. Relentless Allies.
Ready to join us? Let's get started.
The Technical Consultant will provide world-class support to existing and potential customers. Technical aptitude, problem solving abilities, customer relationship skills are imperative to success in this role. These skills will enable our Technical Consultants to respond to client inquiries ranging from basic questions about technology, to troubleshooting complex problems related to our products or connectivity issues. Acting as the customer advocate, outstanding communication skills and the ability to work independently, will ensure that our customers' needs are met in a timely manner, providing the highest level of customer satisfaction. This position has the potential to grow to a Level 2 Technical Consultant and higher or move into a pre-sales, services, testing or other role within the company.
WHAT YOU'LL DO
Provide triage support for all products in the Fortra portfolio to eliminate hold time and provide the best customer experience.

Take ownership of each customer request to ensure timely resolution.

Listen to customer concerns to determine the source and the various components of the issue.

Collect and review system data such as job logs, log files, and history reports. Analyze for known issues using platform-specific logs such as syslogs, job logs, audit logs, error messages and problem resolution skills.

Collaborate with team members on problem identification, analysis and resolution.

Represent the Company and products in a professional manner at all times.

Other duties as assigned by the manager.
QUALIFICATIONS
A four-year degree is preferred. Equivalent work experience and accreditations will be considered.

Previous software support experience is a plus.

Ability to work successfully with customers to provide problem resolution.

Strong telephone etiquette.

Expert problem-solving skills.

Strong verbal and written communication.

Collaborator and ability to work within a team setting.

Ability to document problem resolution and other materials.
About Us
This is Fortra, the new face of HelpSystems, where we're making a difference by offering a best-in-class solutions portfolio, proactively adapting to the ever-evolving cybersecurity threat landscape, and putting people first. Fortra is a cybersecurity company like no other. We're known for our innovative software and services, world-class support, and the commitment and satisfaction of employees across the globe. Our approach is different, and we're proud of that. For more information about what it's like to work for us, and learn about our culture, benefits, or perks, connect with us on LinkedIn.


We Are Fortra
Our people make us great. Our employees are a resilient and diverse group of global problem solvers, proactive protectors, and relentless allies, empowered to show up every day authentically, ready to fight the good fight with Fortra. Here at Fortra, we believe we're stronger when we're all stronger. That's why we're committed to supporting and empowering our employees through a host of offerings, including competitive benefits and salaries, personal and professional development opportunities, flexibility, and much more!

Visit our website to learn more about why employees choose to work for Fortra. Remember to check out our Glassdoor to learn what our employees are saying and connect with us on LinkedIn.

As an EEO/Affirmative Action Employer, all qualified applicants will receive consideration for employment without regard to race, color, religion, sex, national origin, sexual orientation, gender identity, veteran or disability status.