General Application (Singapore)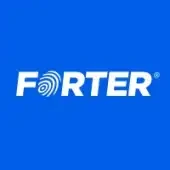 Forter
Singapore
Posted on Friday, August 26, 2022
If you're interested in joining Forter but don't see an opportunity that you'd like to apply to, you came to the right place! Send us your resume and some information on what you have that we need.
Since this is not a current job posting, we will not be checking it with the same frequency as our current open position. For this reason, we will not send rejection emails from this posting.
We'll keep your information on file and will reach out if we find a match!
About Us:
Digital commerce is built on trust. At every point along the eCommerce journey, businesses must make a critical decision: Can I trust this customer? Answering this simple question accurately and instantly is powerful—it can accelerate revenue growth and strengthen a company's connection with its customers. How do we do it? Forter was founded on the insight that it's not about what is being purchased, nor where— but who is behind the interaction.
The Forter Decision Engine finds patterns across more than one billion identities in our dataset. We isolate fraudsters and protect customers—ensuring everyone gets the experience they deserve. Given that trust is central to how we operate, Forter is very much driven by a defined set of values. We attract remarkable talent and have retention and engagement levels that are well above benchmarks. We're meticulous about strengthening our culture as we grow and ensuring this is an environment where people can have outsized impact.
Life as a Forterian:
We are a team of over 500 Forterians spread across 3 different continents. Our success so far in the marketplace has allowed us to achieve a total series F valuation of over $3 Billion, making us the most valuable privately-held fraud prevention company globally. Our investors include Tiger Global, Bessemer, Sequoia Capital, March Capital, and Salesforce Ventures.