Senior Product Manager, Platforms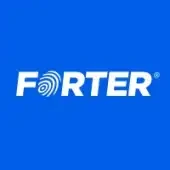 Forter
Product
Tel Aviv-Yafo, Israel
Posted on Tuesday, September 12, 2023
About the role:
We are seeking an experienced, data-driven, and tech-savvy Senior Product Manager who is passionate about complex data-driven products and the needs of end-customers, to lead and grow Forter's platform. Aligning closely with Engineering, Data Science, Analysts, and other stakeholders, you will consolidate the needs of clients across the platform product areas and define solutions that address these needs at scale.
You will be responsible for setting the vision and roadmap for the product, defining and tracking KPIs, and driving flawless execution overall.
The role will report to the Director of Product, Platforms
Why should you join us?
The Platforms Product team at Forter plays a crucial role in empowering all of Forter's products through a diverse range of platform components. This includes Forter's data platform, chargeback management and billing systems, analytical & research tools, risk management systems, and more. Our primary objective is to build robust and reliable platform solutions that empower all of Forter's products, facilitate rapid scaling, introduce new company offerings, and enhance the value we provide to our customers.
As a hands-on team, we lead and work closely with our engineering teams and collaborate with many stakeholders across the organization. We take ownership of complex product problems, leading the way with a blend of product acumen, technical expertise, and analytical skills.
What you'll be doing:
Own the full product lifecycle for initiatives in our Platforms product area, from inception to launch.
Identify opportunities, and define the product vision, strategy, and roadmap, taking into account customer needs & feedback, competitive analysis, and business metrics
Define KPIs and success criteria for your product areas, continuously monitor and adjust toward success
Define clear and effective product requirements based on user and business needs (PRDs, user stories, use cases)
Lead a team of Engineers, Analysts, and other cross-functional stakeholders, drive flawless execution across your products, identify and track risks, and continuously prioritize short and long-term developments.
Serve as a bridge between the customers and engineers and serve as the voice of the product across the organization.
What you'll need:
4+ years of experience as a Product Manager with proven ability to design and deliver successful solutions in fast-paced environments
Strong technical background - good understanding of data infrastructure, data processing, storage, and data modeling
Customer-driven, passionate about addressing your customers' needs.
Experience in translating complex business and product requirements to clear and detailed technical requirements for engineering teams
Strong leadership skills - you love to take ownership, motivate, and drive execution across cross-functional teams
You are a team player and foster a collaborative environment via open communication and relationship-building skills
Love to thrive in a fast-paced growth company, and contribute to its success
About us:
Digital commerce is built on trust. At every point along the eCommerce journey, businesses must make a critical decision: Can I trust this customer? Answering this simple question accurately and instantly is powerful—it can accelerate revenue growth and strengthen a company's connection with its customers. How do we do it? Forter was founded on the insight that it's not about what is being purchased, nor where— but who is behind the interaction.
The Forter Decision Engine finds patterns across more than one billion identities in our dataset. We isolate fraudsters and protect customers—ensuring everyone gets the experience they deserve. Given that trust is central to how we operate, Forter is very much driven by a defined set of values. We attract remarkable talent and have retention and engagement levels that are well above benchmarks. We're meticulous about strengthening our culture as we grow and ensuring this is an environment where people can have outsized impact.
Trust is backed by data – Forter is a recipient of over 10 workplace and innovation awards, including:
Life as a Forterian:
We are a team of over 500 Forterians spread across 3 different continents. Since 2013, we've raised $525 million from investors such as Tiger Global, Bessemer, Sequoia Capital, March Capital and Salesforce Ventures. We're on a mission to bring trust to global digital commerce so that companies like Nordstrom, Priceline, Instacart and ASOS can block fraud, drive revenue and improve customer experience.
At Forter, we believe unique people create unique ideas, and valuable experience comes in many forms. So, even if your background doesn't match everything we have listed in the job description, we still encourage you to apply and tell us why your skills and values could be an asset to us. By welcoming different perspectives, we grow together as humans and as a company.
Forter is an Equal Employment Opportunity employer that will consider all qualified applicants, regardless of race, color, religion, gender, sexual orientation, marital status, gender identity or expression, national origin, genetics, age, disability status, protected veteran status, or any other characteristic protected by applicable law.