Senior Software Engineer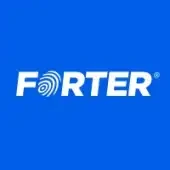 Forter
Software Engineering
Tel Aviv-Yafo, Israel
Posted on Wednesday, September 20, 2023
About the role:
Forter is looking for a Senior engineer who's passionate about back-end development and building scalable and resilient systems. An experienced Engineer with an ownership mentality to to take a leading role in our chargeback coverage & resolution service, one of our market-differentiating products.
Chargebacks are a consumer protection tool that allows consumers to get their money back for fraudulent charges or purchases by submitting a dispute with their card issuer.
The Chargebacks team serves as a one-stop shop for Forter's ever-growing set of offerings around the different stages of a chargeback's life cycle.
Why should you join us?
We have a ton of important work to do, which is why we're hiring! Our projects are of course changing all the time, but here are a few that we've either done in the past or are planning for the near future, so you can get an idea of the types of work we do.
Develop fully automated dispute platform to prevent, deflect and recover chargebacks to reduce revenue loss. The system will support generating millions of dollars in yearly revenue, remove friction and streamline obsolete operational processes.
Build and maintain a high performant, scalable chargeback management system handling tens of thousands of requests daily, originating from various input sources and reported at changing rates
Define and optimize on the scale, reliability, observability and SLOs of the chargeback management platform.
Who are you?
5+ years of experience building and maintaining complex backend systems using a modern programming language, preferably Node.js/Typescript based.
Passion and past experience overseeing a product's entire lifecycle.
Experience designing and working with large scale distributed system
Significant experience with various data stores and pipelines such as Kafka, Redis, ElasticSearch, MySQL
Experience with AWS or other public clouds
Strive to uphold top-notch software engineering practices such as high-quality code, thorough testing, clear & comprehensive documentation
Promote Observability and Monitoring culture
Have a continuous improvement mindset
Ability to learn new software languages and platforms quickly
Responsibility and sense of urgency
Strong communication and problem-solving skills
Professional English proficiency


About us:
Digital commerce is built on trust. At every point along the eCommerce journey, businesses must make a critical decision: Can I trust this customer? Answering this simple question accurately and instantly is powerful—it can accelerate revenue growth and strengthen a company's connection with its customers. How do we do it? Forter was founded on the insight that it's not about what is being purchased, nor where— but who is behind the interaction.
The Forter Decision Engine finds patterns across more than one billion identities in our dataset. We isolate fraudsters and protect customers—ensuring everyone gets the experience they deserve. Given that trust is central to how we operate, Forter is very much driven by a defined set of values. We attract remarkable talent and have retention and engagement levels that are well above benchmarks. We're meticulous about strengthening our culture as we grow and ensuring this is an environment where people can have outsized impact.
Trust is backed by data – Forter is a recipient of over 10 workplace and innovation awards, including:
Life as a Forterian:
We are a team of over 500 Forterians spread across 3 different continents. Since 2013, we've raised $525 million from investors such as Tiger Global, Bessemer, Sequoia Capital, March Capital and Salesforce Ventures. We're on a mission to bring trust to global digital commerce so that companies like Nordstrom, Priceline, Instacart and ASOS can block fraud, drive revenue and improve customer experience.
At Forter, we believe unique people create unique ideas, and valuable experience comes in many forms. So, even if your background doesn't match everything we have listed in the job description, we still encourage you to apply and tell us why your skills and values could be an asset to us. By welcoming different perspectives, we grow together as humans and as a company.
Forter is an Equal Employment Opportunity employer that will consider all qualified applicants, regardless of race, color, religion, gender, sexual orientation, marital status, gender identity or expression, national origin, genetics, age, disability status, protected veteran status, or any other characteristic protected by applicable law.