Sr. Manager, Accounting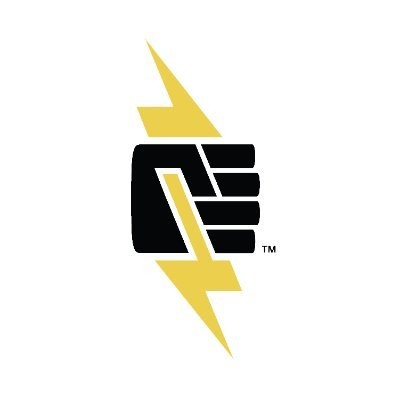 Pantheon
Accounting & Finance
Vancouver, BC, Canada
Posted on Saturday, August 26, 2023
We are excited to announce our expansion to Vancouver, Canada. This is a rare opportunity for talented professionals to get in on the ground floor and play an instrumental role in shaping the future of our company. If you are driven by excellence, inspired by new challenges, and ready to be a part of a global success story, we invite you to be a key player in our exciting venture in Vancouver!
About Pantheon
Pantheon is the WebOps platform for websites that deliver extraordinary results. We believe in putting the magic of the internet in everyone's hands. That's why we're so passionate about helping developers, IT and marketing develop, test, and release website changes faster and more reliably so they can build and maintain websites that create value for their organizations. Our cloud native software makes it easy to securely manage a single website or thousands of websites across multiple teams in one platform.
Pantheon's core values are Trust, Teamwork, Passion, and Customers First. At Pantheon, we work hard and play harder, valuing individuality, humor, and balance. We're enthusiastic participants in several open-source communities and have real relationships with many of our most active customers. If all of this sounds interesting to you, read on!
The Role
Pantheon is looking for a Senior Manager, Accounting that will report to the Controller and lead a global team of 8. This role will lead efforts related to the general ledger, Billing & Collections and Revenue Recognition. We are looking for someone with excellent technical accounting skills to help with accounting guidance and documentation. Other responsibilities may include helping to establish and monitor internal processes, audit and compliance, as well as other key accounting functions.
Our ideal candidate has operated successfully at a global level and has a strong business acumen and a collaborative style. They should be ready to dive in to help implement a close software system and assist with policy documentation. In addition, they are responsible for the professional development of their team members and helping grow the function as needed.
Cool Things You'll Do
General and technical accounting:
Manage the monthly and quarterly general ledger close processes
Ensure that Pantheon is in compliance with GAAP and oversee the development of technical accounting memos relating to Pantheon's business activities
Oversee proper revenue recognition under ASC606, including reviewing sales agreements, purchase orders, and other related sales documents
Reporting:
Review monthly and quarterly financial statement, including analysis of monthly trends and flux analysis
Ensure the integrity and accuracy of information provided to the external auditors in relation to the annual audit and quarterly reviews
Internal processes and controls:
Develop, maintain and ensure ongoing compliance with accounting policies and internal controls
Work with General Ledger and Billing teams to establish and document proper Internal Controls
Leadership
Manage the Billing/Collections team, Revenue Recognition and General ledger teams
Help develop and grow these team members while building solid relationships with other Pantheon teams
Work with the teams to set and achieve goals.
What You Bring To The Table
10+ years in both external audit and in-house financial management roles
Proven ability to motivate and organize teams behind shared goals and objectives
Proven ability to leverage technology and drive interoperability of best-in-class systems
Self-starter mentality with the ability to work autonomously in a fast-paced, lean environment while not losing sight of the broader vision and opportunity
Process and detail orientation; strong quantitative skills and superior accounting skills
CPA with Big 4 experience preferred
What We Offer
We have all the usual perks and benefits but what we can really offer you is a fantastic work environment powered by an amazing team.
Industry competitive compensation and equity plan
Paid Time Off (PTO), Paid Sick Leave (PSL) and 11 Paid Company Holidays
Full medical coverage (Extended health care, dental, vision)
Top-of-line equipment
Monthly allowance for wellness, reading and access to LinkedIn Learning for continued development
Events and activities both team-based and company wide that inspire, educate and cultivate
Pantheon is an equal opportunity/affirmative action employer and we welcome applications from all backgrounds regardless of race, color, religion, sex, national origin, ancestry, age, marital status, sexual orientation, gender identity, veteran status, disability, or any other classification protected by law. Pantheon complies with federal and local disability laws and makes reasonable accommodations for applicants and employees with disabilities. If you need a reasonable accommodation due to a disability for any part of the interview process, please contact talent@pantheon.io. Pursuant to local and federal regulations, Pantheon will consider qualified applicants with arrest and conviction records for employment.
After an offer is made and accepted, E-verify will be utilized to establish your identity and employment eligibility as required by the U.S. Department of Homeland Security.
#LI-JK1