Project Manager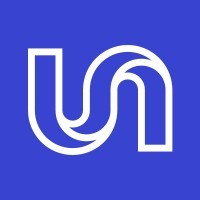 Unbabel
Operations
Remote
Posted on Tuesday, September 5, 2023
Timisoara
·
Hybrid Remote
Project Manager
About Unbabel
The company's language operations platform blends advanced artificial intelligence with human editors, for fast, efficient, high-quality translations that get smarter over time. Unbabel integrates seamlessly in any channel so that agents can deliver consistent multilingual support from within their existing workflows. Making it easy for enterprises to grow into new markets and build seamless customer experiences in every corner of the world.
Based in San Francisco, California, Unbabel works with leading customer support and marketing teams at brands such as Facebook, Microsoft, Booking.com, and Under Armour to communicate effortlessly with customers around the world, no matter what language they speak.



Role Overview
The Intermediate Project Manager is responsible for managing client translation projects as part of our Project Management team. Working together with colleagues in other delivery hubs, they form part of our global 24x7 "follow the sun" structure.
The main objective of this role is to coordinate the day-to-day delivery of our translation services for their client(s) within their time-zone to meet our delivery and financial objectives, handing over to other colleagues where required.
An Intermediate Project Manager typically handles multiple clients as part of a cluster with limited guidance, and are expected to support other clusters where the need arises.
Please note that this is a 6 months fixed term contract (with possibility of extension).


Responsibilities:
Plan, organise and coordinate internal and external resources to ensure successful, on-time and within-budget delivery of our projects in accordance with the client's Account Plan and target margin.
Developing and maintaining relationships with clients and translators to ensure we can proactively meet customer expectations as well as foster customer and translator satisfaction and loyalty
Understanding your client's key requirements and quality expectations, to ensure projects are configured to meet them, and that these are understood by all resources involved in the project.
Delivering translation projects, ensuring alignment of output to the company service definitions, and that any deviation is flagged, managed and understood by our teams.
Acting as the voice of company service delivery, working with our internal teams, suppliers and clients to ensure issues or improvements are discussed, reviewed and addressed.
Ensure that project lifecycle is handled in accordance to our key timeline measures and departmental KPIs.
Continuous prioritisation of the projects for your client(s), ensuring the right focus is applied to their projects. This includes usage of the global team to deliver against the timescales.
Management of language assets for your clients, ensuring they are up-to-date and the correct versions are used for all relevant client requests.
Proactive risk management of your projects, ensuring that risks are understood and where possible mitigated for, escalating as early as possible where appropriate.
Working with the Quality Management team to ensure that our delivery conforms to our Quality System, including the raising and handling of quality actions, development of and adherence to quality plans, and coordination of training.
Requirements
Must be adept in use of MS Office, particularly Excel and Word, Internet and email.
Must be able to multi-task and perform under pressure.
Excellent communication skills – both written and face-to-face.
Good negotiation skills and ability to empathize with others.
Self-driven, results-oriented with a positive outlook, and a clear focus on high quality and business profit.
A natural forward planner who critically assesses own performance.
Unbabel's Values:
Empathy: We put ourselves in the shoes of our customers to interpret their needs. We put ourselves in the shoes of our fellow Unbabelers to understand their needs and behaviors.
Mission Driven: We're on a mission to build the world translation layer. Achieving the mission is the most important thing we can do as a company. We put the mission above all else, that can mean parking fun to achieve our goals at times. We know we can prioritize the mission whilst being kind, empathetic and human at the same time.
Innovative & Smarts: We create products that change the world. We do it by bringing new ideas to the table and solving problems in new and better ways. Many bright sparks are magic.
Fun & Camaraderie: We work in a fun environment where people enjoy doing things together. Having fun fosters connections in different dimensions. We want to achieve our mission and enjoy the ride while we're doing it. We're citizens of Unbabel and we take care of one another.


Benefits
Competitive salary at one of Europe's leading tech startups;
A stimulating startup environment committed to diversity and inclusion;
Health insurance;
Flexible benefits
Meal tickets
Diversity Statement

Unbabel is an Equal Opportunity Employer. We do not discriminate based on ethnicity, religion, colour, sex, gender identity, sexual orientation, age, or mental disability. Not only do we not discriminate, but we celebrate differences. If for whatever reason you need us to make reasonable adjustments and adaptations to our recruitment process, please let your recruiter know.

(We are not accepting candidates coming from recruitment agencies at this moment)
Locations

Remote status

Hybrid Remote

Employment type

Temporary
About Unbabel
Unbabel enables enterprises to offer seamless global support in any channel, and in any language.
The company's AI-powered language operations platform combines the speed of machine translation with the polish of native-speaking editors, enabling enterprises to grow and build customer trust in every corner of the world.
Timisoara
·
Hybrid Remote
Project Manager
Loading application form
Already working at Unbabel?
Let's recruit together and find your next colleague.