Partner Sales Manager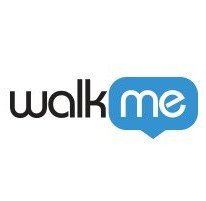 WalkMe
Sales & Business Development
Tokyo, Japan
Posted on Wednesday, March 22, 2023
WalkMe pioneered the Digital Adoption Platform (DAP) to empower business leaders to realize the promise of technology in today's overwhelming digital world.
Through WalkMe's DAP we provide guidance, engagement, insights, and automation, we help employees be more efficient, enable executives to have better visibility into digital usage, and also we help organizations maximize the full value of their digital assets by empowering successful digital transformations.
As WalkMe continues to expand, we are seeking an experienced Partner Sales Manager, to grow and enable WalkMe's new and existing partner ecosystem in Japan.
You will report to the Country Manager based in our Tokyo office whilst working very closely with the APJ Vice President of Alliance and Channel and will also form part of the regional Alliance team.
Description:
●
Your key measure will be to achieve your WalkMe's software subscription targets by sourcing new opportunities (primary) and influencing existing ones (secondary)
●
You will own the Japanese Partner ecosystem and continue to build out a multi-tier but highly focused Partner ecosystem closely aligned to support the Japanese sales strategy.
●
You will work with the existing Partner ecosystem and continue to invest to identify and source new opportunities whilst also influencing existing transactions to help them expand and accelerate.
●
You will continue to build existing onboarded Partnerships whilst also identifying and recruiting Partners across all levels of the ecosystem. This will include Boutique, Regional, System Integrators and Consulting firms ensuring you achieve your sales quota targets
●
You will be recognized through the long-term results as the growth engine of the business.
●
You will utilize your strong leadership skills in order to create and drive revenue generating activities across the partner ecosystem.
●
You will work with new Partners to help them understand the value of a WalkMe partnership by activating them on the WalkMe value proposition and our differentiation, help the Partners understand how they can monetize WalkMe whilst adding value to their customers and the digital adoption opportunity in market.
●
Working with your cross functional teams, you will also guide Partners to build their WalkMe capacity, competency and capability ensuring they can projects aligned to WalkMe best practice.
●
You will provide basic sales enablement to the partner across all the relevant disciplines and will leverage your pre-sales technical support as needed.
●
You will develop and drive effective joint annual and quarterly business planning with your focus partners to ensure proper planning and execution of Sales, Marketing and Enablement including investment and expansion commitments, document partner's commitments and investments, hold partners accountable, measure (and report) results and ROI regularly (i.e., quarterly updates and reviews).
●
Proactively provide professional preparation and leadership in partner/WalkMe meetings and act as the senior conduit between the various WalkMe teams and the Partner ecosystem.
●
You work well cross-functionally to achieve a common goal
Requirements:
●
Sales generation experience with a proven background of building Partner ecosystems from the early stages to generate net new streams of revenue is a must
●
You are a true Partnership builder and not a manager of Partnerships
●
You are a business development professional motivated by identifying, generating and closing new sales through alternative routes to market.
●
Experience negotiating Partner contracts and agreements is important
●
Knowledge in Salesforce, SuccessFactors, Ariba, Concur, ServiceNow and other market leading SaaS solutions is important.
●
Excellent at teamwork and cross group collaboration.
●
Fluency in Japanese and business level English
Preferred Qualifications:
●
3+ years of experience with large Global SI, Consulting or Advisory partners building and driving a joint GTM to mutual benefit (Experience working with Accenture, PwC, Deloitte, IBM, Kyndryl is a big advantage)
●
3+ years of experience selling SaaS solutions at Global SIs a big advantage
●
3+ years' experience working with large ISVs such as Microsoft, SAP, Oracle, Salesforce and other large ISVs is a plus
●
Experience managing complex Alliances and Partnerships from within large Consulting or Advisory organizations where you are managing alliances such as Deloitte, Accenture, IBM, PWC etc. are encouraged to apply
●
Experience managing Japanese SI Alliance and Partnerships are encouraged to apply
●
5+ years of experience in high touch sales and/or business development for enterprise software.